Operational Risk Assessment: Easy Guide
written by Thomas Johnson, On July 27, 2023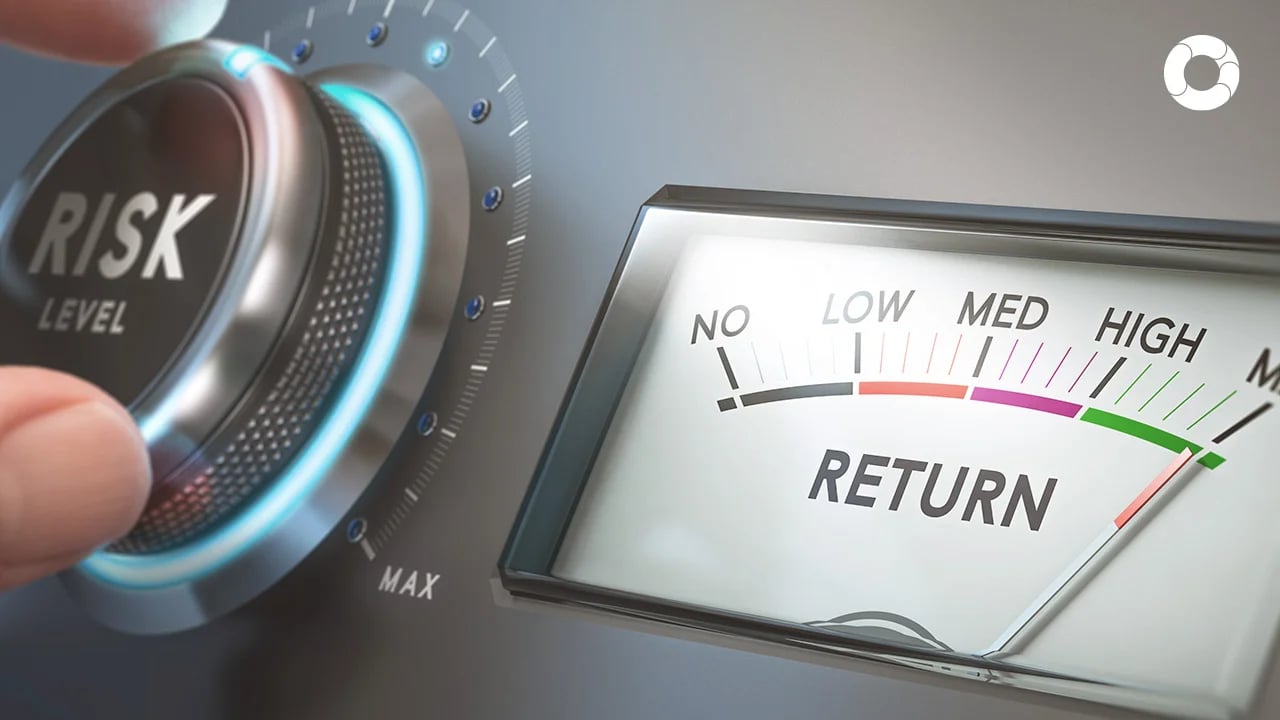 Are you worried about the continuity of your company's operations? Are you afraid that they could be interrupted at any time? The full compliance of each of the operations within a business organization is vital for its continuity and growth in the market.
However, different factors can affect, suspend or interrupt the development of operations, processes, and internal systems, causing severe financial losses and even reputational damage; this is known as operational risk.
Stay with us and discover a simple and effective way to evaluate operational risks so that your company is not surprised by the imminence of damage or losses.
Let's dive in!
What is operational risk assessment?
Operational risk assessment is a rigorous and systematic process used by the organization's leaders, or risk management teams, to identify, measure and manage before potential threats to their internal operations materialize and they suffer financial losses from which they cannot recover.
This critical process aims to optimize informed decision-making and establish preventive and corrective measures to reduce the likelihood of the risk occurring or at least mitigate its negative impact.
Discover the main advantages of performing it!
Main reasons to perform an operational risk assessment and management process.
If you are not yet motivated to complete the evaluation within your organization or do not see its benefits, here are eight reasons why it is vital for the continuity of your company:
It helps to know the potential dangers and to have a 360º vision of the risk panorama of the companies, events, people, products, possible events, and failures.
It prepares the organization to face risks and take the necessary control measures.
Risk assessment protects the organization's members, customers, and those who do business with it.
It helps prevent financial losses.
It reduces the chances of risk materializing.
Assessment optimizes regulatory compliance, from operating standards, labor laws, and international standards.
It provides vital information to the organization's leaders.
It facilitates the creation of effective risk management strategies.
How to perform the operational risk assessment in simple steps?
Step 1: Identification of potential operational risks
In this first step, it is up to managers to thoroughly review their processes, policies, practices, activities, and documents. In addition, it is helpful to talk to employees, conduct interviews and conduct surveys about the risks they perceive in their work areas.
A review of risk history, safety data, and audit reports is necessary to find patterns or possible trends in past incidents. "Past operational losses are informative of future losses." In addition, you should review the legal protocols and regulations applicable to your activity to see what is being complied with and what is not.
Finally, you should pay attention to the supply chain, review suppliers, how inventory is managed, and how deliveries are made.
Operational risks you might encounter include:
Human error.
Dishonest behavior
Systems failures.
Supply chain problems.
Money laundering risk.
Vulnerabilities in data security and confidentiality.
Total or partial non-compliance with regulations.
Step 2: Determine the probability of impact
Once you know the threats the organization is exposed to, you must evaluate how likely they will occur and impact the company. At Pirani, we suggest you use a risk matrix, which helps you to classify and prioritize the risks.
A helpful way is to use scales or levels from 1 to 5 to determine how low or high the probability of occurrence is and how severe the consequences are. The next step is to analyze the correlation between probability and impact to establish the score for each risk and help you prioritize preventive actions.
Step 3: Set up an operational risk control mechanism
It is time to take the full potential of the previous steps and take that analysis and results to create an informed strategy to control or mitigate the impact of each identified risk. Review existing controls, see what is being omitted, and include new policies, practices, and procedures to strengthen them. These include staff training, changing suppliers, acquiring new security software, etc.
Pro tip: In your action plan, remember to include the assignment of responsibilities and define deadlines for compliance and resources to be used; it is important to be as specific as possible!
Step 4. Monitor and review regularly
Remember that operational risk assessment is not a one-time, forget-it-and-forget-it process but a continuous and dynamic process that requires all organization members' support and joint work. So once the control measures are in place, it is necessary to ensure they are adequate and relevant to the latent risks.
Monitoring allows your organization to adapt to changes in the operating environment with a systematic and rigorous approach to ensuring that standards are being met in each operation.
Bonus
How can Pirani facilitate your operational risk assessments?
Pirani is a risk management software solution that helps team members quickly access information, from past internal audit reports to risk history to aggregated feedback from employees and stakeholders.
In addition, it is a tool that facilitates the creation of matrices and prioritization of risks and even heat maps so that you can visualize through user-friendly graphs and tables the most severe and probable threats. This also simplifies the communication of the results with the rest of the areas and levels, helping the data quickly digested through an objective approach.
As a flexible and customized option, Pirani allows you to adjust key performance indicators and risk controls. You can even configure it according to the rules you need to implement according to your type of activity.
One of the strengths of our software is that it helps risk management teams track and monitor their action plans to measure their effectiveness in real-time. Logging into the dashboard lets you know the implementation date, clearly designate each member's responsibilities, add tags, attach information, set compliance dates, and establish regular reviews.
Ready to start your operational risk assessment? Do you use any tools to do it?
Please don't be shy and leave us a comment!