You have a new risk management alert! 🔔
written by Nicolle Alcocer, On March 10, 2023
Can you imagine being up to date with all the important activities of your organization's risk management without having to keep track of this process all the time? Well... at Pirani we made it happen, in this article I tell you everything you need to know about our new ✨Notifications✨ section, the fastest and most efficient way to monitor any register within the platform.
Personalized alerts
In this new section you will be able to parameterize alerts that will arrive as notifications to the email of the people in charge of supervising a specific register, so they will always be aware of important activities. The best of all is that you will be able to have this update in any of the risk management systems we manage (ORM, AML, ISMS and Compliance).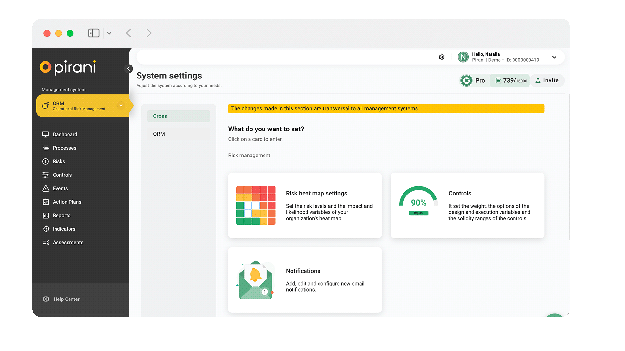 This is what you will be able to do 👀
Create alerts by module

You will be able to select the conditions that will trigger each notification depending on the module you choose. Here is an example: if you want an alert in the action plan module within the ORM management system, only the fields corresponding to this module will be listed, such as start date, end date, creation date, assigned user, executors, etc.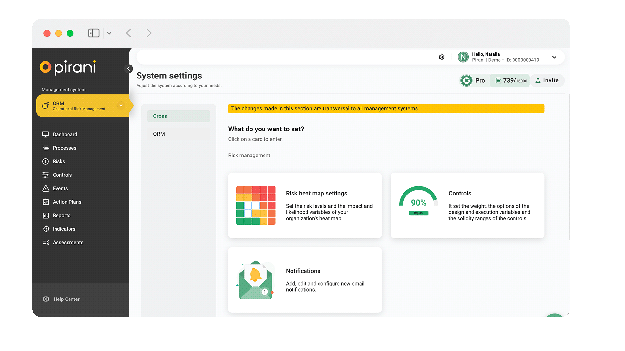 Wait... you still don't manage your risks with Pirani?

We're giving you free to see how simple it can be to manage operational, information security, compliance and money laundering risks with Pirani.
Change notification status
Do you want a notification to be paused for a while? Done! Within the Notifications section you can change the status of the alert within the "Status" column and disable or enable it at any time.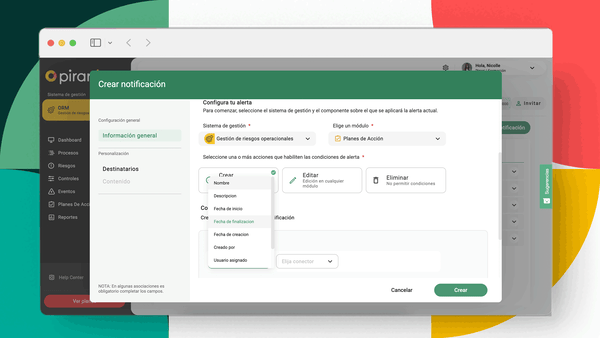 Edit or delete it at any time
Modify the alerts created according to your business needs by clicking on the "pencil" icon on the right side of the section. You will be able to change any general information field, recipient or content.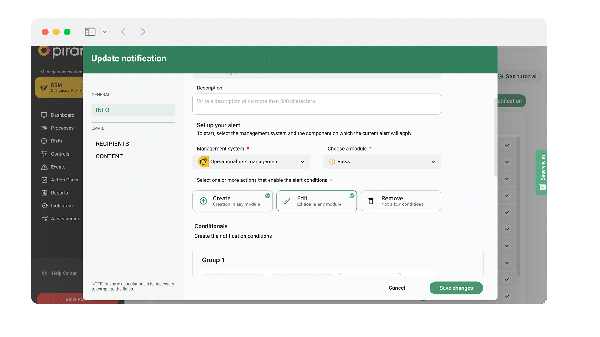 You can also delete notifications that you no longer consider necessary, but remember that all the settings and delivery schedule will not be recoverable in the future.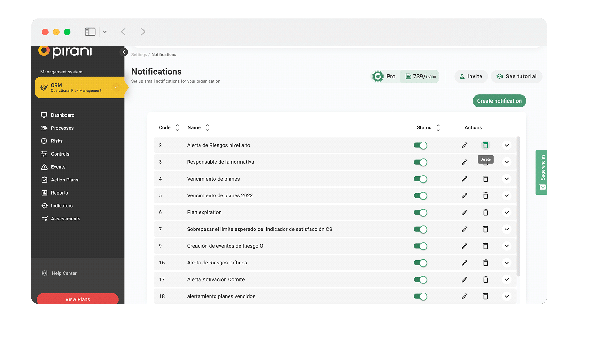 Audit Log
If you wish to see the history of all notifications to date, you can enter the Organization section and go to Audit Log. You will find the general history of what has been done in all the modules, filter it by the Parameterization / Notifications module and that's it! you will be able to see the history of the notifications created.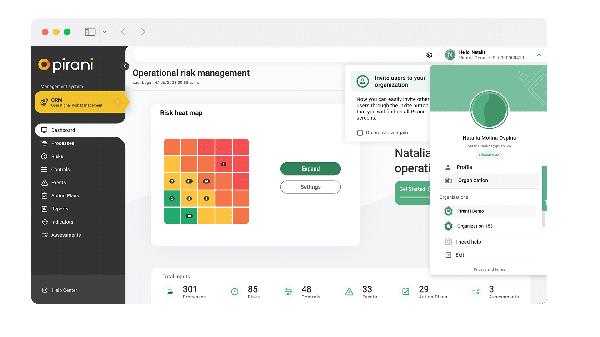 Take a look at our tutorial
I already told you some of the main points of the new section but if you want to learn how to create these notifications step by step I leave you this tutorial we prepared for you ;) Remember that you will be able to have this functionality from the Enterprise plan and in the Free Trial.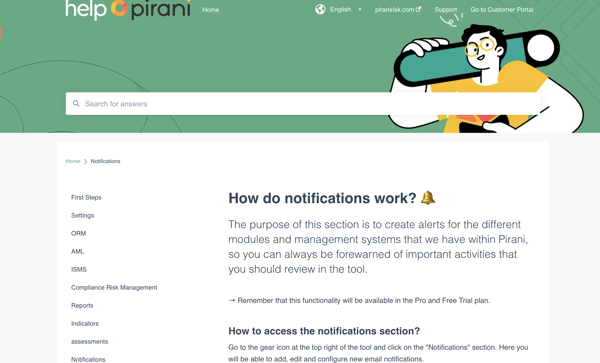 Don't have Pirani yet?
If you want to manage your risks in a simpler way, you can try Pirani for FREE. Click on this link and centralize your risk management ⚡