ORM Software: Features and Benefits to Mitigate Operational Risk
written by Thomas Johnson, On August 18, 2023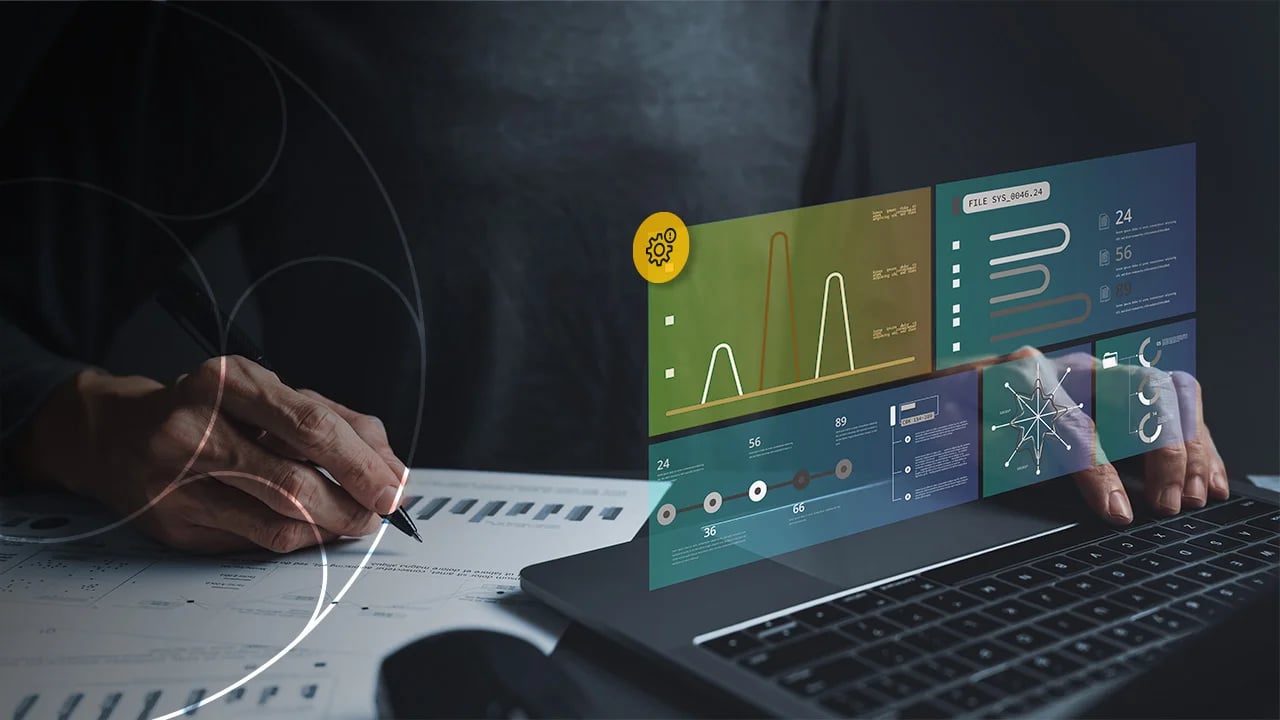 How to mitigate operational risk? This type of risk is one of the biggest headaches for the teams in charge. The reason? Many internal and external facts or events can represent a threat to the healthy development of an organization's operations. Analyzing and implementing control mechanisms for each of them can be quite a challenge.
Operational Risk Management software aims to streamline the different phases of control and prevention of this type of risk, which can suspend or interrupt operations and cause severe financial losses and, even worse, reputational damage.
Join us today, and discover what these tools consist of their characteristics, and their advantages.
Let's do it!
What is ORM Software?
Operational Risk Management software is a tool that automates identifying, evaluating, and controlling operational risks in an organization's different areas and levels. An ORM solution makes implementing functional risk prevention and control measures derived from human error, internal process failures, system failures, etc., more efficient to avoid financial losses.
In the last five years, 32% of companies in the US have experienced an operational surprise.
Such tools allow organizations of any size to design and implement action plans to optimize threat control. For risk management teams, it can be a crucial ally in processing information, reporting on the company's risk status, and creating an effective communication channel to work together to prevent or mitigate the impact of operational risk.
Now let's see what these tools have to offer!
Main Features of an Operational Risk Management Software
If you are planning to integrate an ORM solution, here are the essential features you should take into account when choosing one:
Ease of use
A good ORM allows a quick configuration according to the internal policies and rules applicable to the organization. In addition, it has a fast-learning curve so that in a short time, the organization's members understand what it is for and where each option presented by the user interface is located.
Flexibility
The software must be adjusted to the organization's requirements; that is to say, it must allow the implementation of risk analysis and assessment in each of the activities carried out by the organization, according to its planning and risk methodology.
Scalability
This is an essential feature for business organizations because their risk mitigation needs increase as they grow. Hence, it is ideal for the tool to offer more excellent functionalities to help them meet their new objectives.
Continuous updating
We have talked about the difficulty of detecting operational risk because it is dynamic, with new events appearing each time that may threaten the continuity of operations. Therefore, the functions offered by ORMs must go hand in hand, from integration with third-party tools to using AI to make identifying and monitoring risks more precise.
Process automation
One of the most critical features, the solution must alleviate the manual burden and have standard processes for risk assessment, from task assignment, matrix creation, control measure designs, event notification, and alerting, etc.
Reporting
From the data collected, the tool must be able to present the analysis results quickly and understandably for all members. With the relevant information so that they can clearly understand their risk status.
Bonus
Pirani easy and decentralized risk management
Pirani is an easy-to-use and managed Operational Risk management software that allows all areas to actively participate in the prevention and mitigation of operational risk to consolidate an effective risk culture. It is a flexible option that adapts and configures to ensure the company's regulatory compliance and adjusts to different risk methodologies. It also presents in a single place the information on the progress and effectiveness of control measures and offers security in access and backup of data. Pirani also offers event and progress reporting.
See Pirani in action!
7 Advantages of using an ORM in your company
Operational risk management tools offer multiple benefits for organizations of all types. Here are the main ones:
Optimize risk management.
It is because ORM tools can automatically analyze a large volume of information collected in different areas and present and communicate it in a user-friendly language. It helps the organization to have visibility of its risk position and focus its efforts on taking corrective action on the behavior of its staff, failures in its systems or processes, etc.
Minimize financial losses.
Proper knowledge of the company's risk situation, about what is working and which does not, allow the risk team to design and implement prevention and control plans to avoid operational risk from materializing or to prepare better to minimize its impact on the organization.
It facilitates regulatory compliance.
Operational risk management software can be configured according to the policies and international standards that apply to each company. In addition, it allows you to track how operations are executed in different areas: accounting, finance, human resources, inventory, products, transportation, etc.
Optimize visibility, tracking, and control of operational risk.
By processing large amounts of data in real time, ORM enables team members to identify potential risks within their supply chain, from the possibility of raw material shortages, supplier non-compliance, and transportation issues.
It facilitates informed decision making.
Based on the failures and vulnerabilities identified in the risk analysis and assessment, team members can prioritize and focus their resources and efforts on those threats that are most likely to occur and have the most significant impact on the organization.
Protects the company's reputation.
Taking measures to prevent and control operational risk precludes the company from breaching commitments to partners and customers who trust it and expect to continue to enjoy its products and services. News such as fraud, violation of work rules, etc., affect how users see them.
That's all foy today!
Do you already know about ORMs? Do you have experience using one?