NIST Risk Management Framework: Cybersecurity Best Practices
written by Thomas Johnson, On August 13, 2023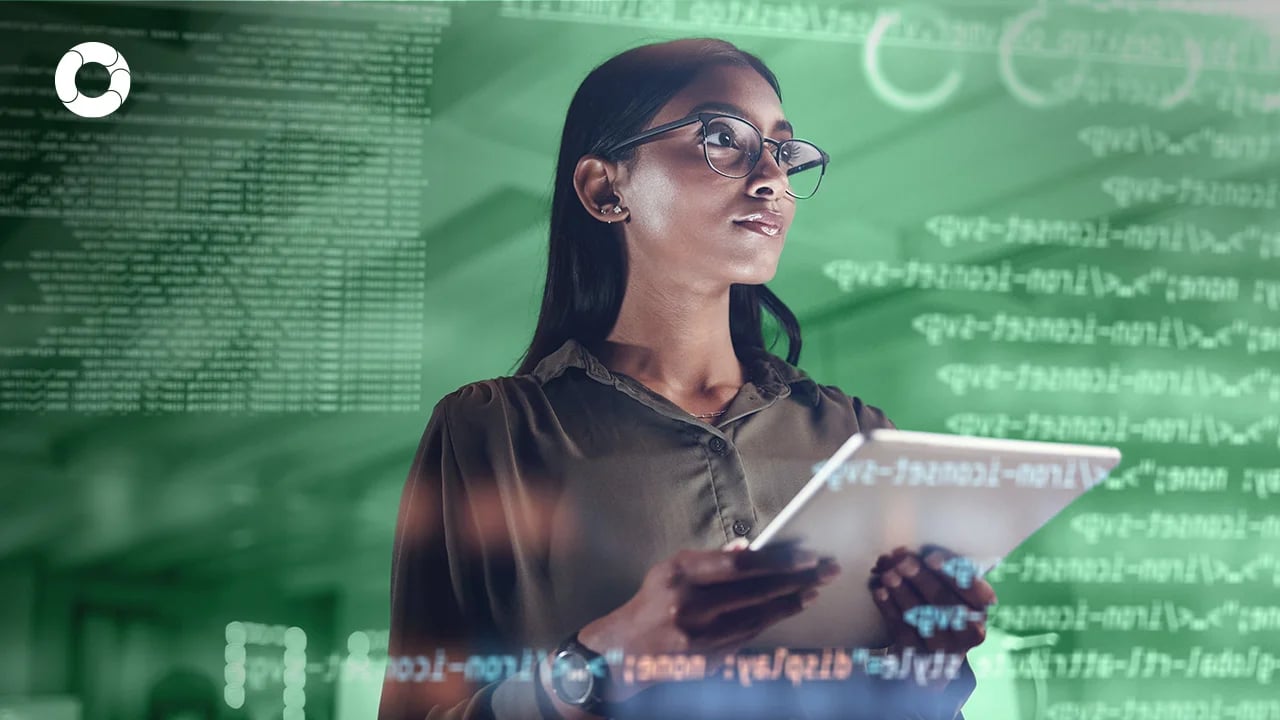 What is an organization's most valuable asset? Their data, but in a hyper-connected world, which allows access from almost any device and part of the world, it becomes a challenge to ensure the privacy and security of information and internal systems. In 2022 71% of businesses reported falling victim to ransomware attacks
To prevent privacy threats or breaches, the U.S. Department of Commerce has set guidelines that integrate the NIST risk management framework. These efficient practices help companies correctly understand cybersecurity threats to control or reduce the danger to their data.
Stay with us and learn everything you need to know about this framework, the steps to implement it, and the advantages it would have for your organization.
Let's dive in!
What is the NIST risk management framework?
These are protocols, structured technology practices designed in February 2013 by the National Institute of Standards and Technology (NIST) that are intended to help organizations of all types manage information security risk. One of the characteristics of these guidelines is their flexibility, so companies in any industry can integrate these minimum cybersecurity standards into their internal processes and critical infrastructure for an efficient lifecycle.
Another point to highlight about these practices is that it is not a set of steps to be followed and implemented progressively but a structure that must be integrated simultaneously and continuously into all internal systems to address risk.
Note: As a non-regulatory agency, these practices are not mandatory, but they are among the most used by organizations today due to their effectiveness.
What is it for? Read on!
What are the main functions of NIST cyber risk management?
This cyber security risk management framework presents several functions that are grouped into four key categories, which allow the organization to establish more specific internal security controls against cyber-attacks:
Let's look at each category one by one!
Identification
This cyber security risk management framework allows teams and members to understand their critical assets, i.e., those most valuable to the organization and on which its continuity depends. In this category, topics such as the following are addressed:
Technological resource management.
Corporate culture.
Evaluation of cybernetic risk.
Cyber risks in the supply chain.
Protection
This function is associated with implementing security controls in internal systems and physical and technological resources, i.e., adequate measures to shield access to critical infrastructure. In this category are grouped functions such as:
Access control.
Identity verification.
Personnel training.
Data security.
Technological resources to safeguard information.
Systems maintenance.
Detection
This function establishes effective measures for notification and early warning of possible cyber-attacks on internal systems. Therefore, these functions are grouped into these functions:
Analysis of irregular patterns and anomalies.
Real-time monitoring.
Security optimization.
Cyber risk detection processes.
Bonus
Pirani is a risk management software that has the potential to help organizations optimize the way they understand and visualize risk, with an intuitive interface that allows easy elaboration of risk matrices and heat maps to prioritize threats and resources in each.
The tool provides greater control as it issues notifications and alerts on anomalies so that the necessary measures can be taken. In addition, it presents reports and graphs on the effectiveness of internal controls, allows real-time monitoring of the action plan, and facilitates continuous communication across all areas and levels.
It is configured according to your organization's policies, standards, and regulations as a flexible and customized tool.
Response
It is the action to be taken once a cyber-attack is detected or known about, that is, what is going to be done; for this, the organization must have contingency plans at hand, a catalog of possible responses for each possible event, and the most effective way to communicate it to the rest of the members so that they apply the necessary measures. This group includes:
Threat analysis.
Action plans.
Corrective measures.
Communication channels.
Risk control.
Recovery
These functions are related to implementing measures that allow the company to recover after a security breach. These are key for the organization since the company's continuity depends on its effectiveness.
Optimization of internal controls.
Efficient communication channels.
Continuous monitoring.
But how do we put all this into practice?
Let's see it below!
How to implement NIST cyber security risk management?
Above, we mentioned the categories of functions included in NIST cyber risk management, but since they are practices, they are a "must-do" for the organization. See what actions need to be taken.
How to carry out the identification?
To do this, members should make a list that includes each of the technological devices (computers, mobiles, tablets, POS, displays, smart kiosks, etc.) and IT tools (CMR, OMS, EPR, etc.) that they use in carrying out their daily activities.
Pro tip: be as specific as possible and remember that essential data is collected and accessed through them.
The next thing is to assign roles and responsibilities to each member with access to critical data and policies for handling it.
How to apply for protection?
At this point, it is necessary to determine who can access the organization's networks and the devices each person handles. It is essential to employ data protection tools such as biometric verification, encrypt sensitive data, and create backup copies frequently.
In addition, the organization should set policies for deleting files or disconnecting obsolete devices.
Pro tip: Implement cybersecurity training programs for all staff with access to internal networks so that they understand cyber risk.
How to detect cyber threats?
To perform the detection, it is necessary for the organization to continuously monitor connected devices, verify and control personnel access, from the use of USB storage units, as well as the downloading of unauthorized software.
This control allows us to know if there are unauthorized users or connections and to see strange activities of the personnel while they are connected.
What should be the response to cyber threats?
We mentioned above that the organization should have a contingency plan once a cyberattack occurs, but what should that plan include? It should explain how notifications should be made to members, partners, and customers whose data may be compromised.
Pro tip: set the timeframe for communication, the means of communication, and the person in charge of notification.
In addition, it should clearly explain the continuity of operations and who is in charge of notifying the authorities.
Note: Ideally, the organization should establish cyber risk prevention mechanisms, a plan that prepares them for unexpected events, which they test regularly to determine its effectiveness and validity.
What would recovery after a cyberattack look like?
This part of the framework includes setting methods for repairing and restoring networks and equipment compromised during the attack, how long it will take, who is responsible, and what measures will be put in place to prevent it from happening again, as well as ongoing communication with staff and customers about the actions taken.
How about you?
Did you know about this NIST risk management framework? Do you use any cyber security risk management tools?
Share your experience in the comments!