Manage your suspicious transactions
written by Natalia Molina, On March 09, 2023
We transformed the suspicious transactions module into two new modules. Now with Pirani you will be able to register unusual operations that may occur in your organization in the alerts module and document the entities involved in the operations in the customers and counterparties module.
Here's what you can find in each module

📋
Customers and counterparties
In this module you will be able to create customers and counterparties based on the information the organization needs, and you can do it without having a suspicious operation.
Create custom fields: You will be able to create custom fields for the customer and counterpart creation forms. In addition these contain 6 types of fields and two special functions to improve the structure of the form and the information obtained.
⚡ Fields with single selection have two special functionalities: Bulk upload and add conditional for the following fields.
Document customers and counterparties: You will be able to create customers and counterparties independently according to the information you need from each of the entities, this will be done through the forms created in the fields section.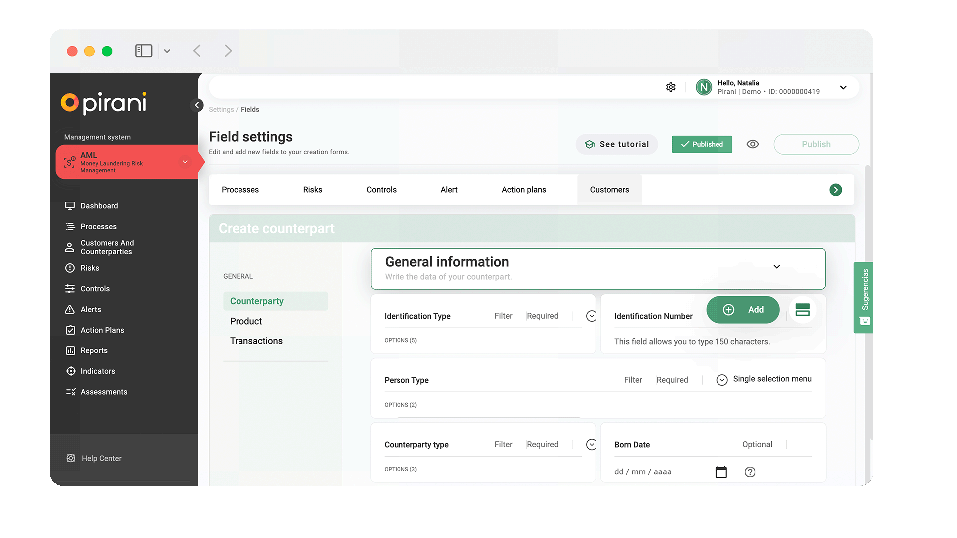 Wait...you still don't use Pirani? 👀
Discover how simple it is to manage your unusual operations with Pirani. Try our tool for 15 days FREE and tell me in the comments of the article what you think about the new modules.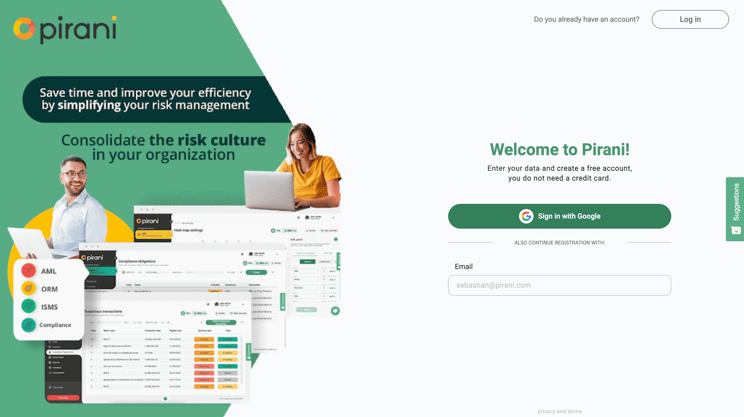 Alerts
This module frames more monitoring features compared to the previous module of suspicious operations, it also allows the monitoring of the entire operation of the company and the association of entities with unusual operations.
Create alerts: You will be able to create alerts to monitor suspicious operations that occur in the organization. In the creation of the alert you will be able to register the general information of the operation with the value, the date of the analyzed time, among others, you can also associate the register with the different entities involved and assign them the type of relationship they have with the operation.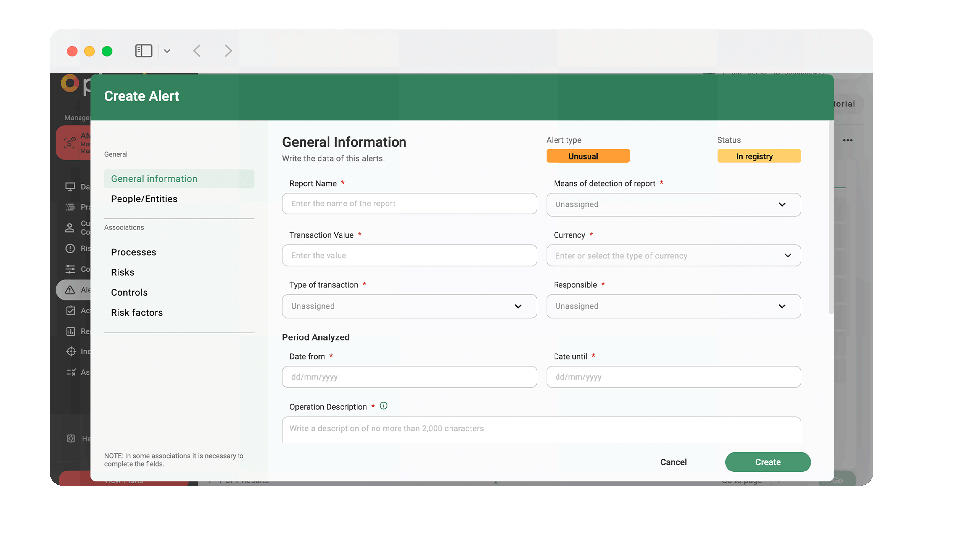 We created a detailed tutorial for you

🤩
In this article I told you about the main features of our customers-counterparties and alerts modules, but if you want to know in more depth how to manage suspicious transactions I leave you this tutorial where I explain in detail everything related to this topic ;).
⚡ Remember that you can have this module from the Starter plan.