Interbolsa case study: 6 years later
written by Deicy Pareja, On November 23, 2022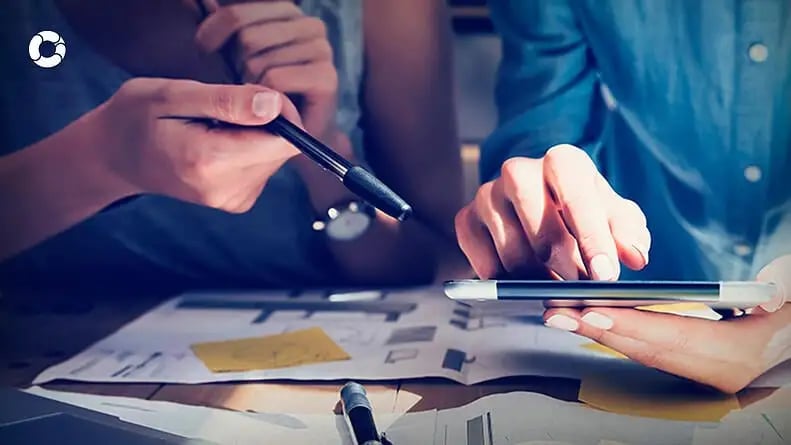 More than six years have passed since Interbolsa's millionaire disaster. Bad financial practices and the authorities' lack of rigor led the brokerage firm to bankruptcy, which left a lot of distrust in the market.
In November 2012, the Colombian government ordered the liquidation of the entity, but six years later, the case remains unresolved. This week, according to the Prosecutor's Office, the statute of limitations expired for three crimes against the main parties involved: Alessandro Corridori, Claudia Jaramillo, María Eugenia Jaramillo; Álvaro Tirado, Carlos Arturo Neira (legal representative) and Tomás Villadiego (former risk manager), who will no longer have to answer for fraudulent manipulation of shares, conspiracy to commit a crime or forgery in a private document.
The case left 492 victims, including individuals and legal entities, who claimed 254,000 million pesos, but only recovered 65,000 million pesos. However, the trial, which began in November 2012, is still not progressing.
That is the danger of not having a constant and rigorous monitoring to avoid financial malpractices by employees, it is necessary to have a clear and broad vision of the risks to which the organization is exposed.
With Pirani's software you will be able to manage the processes, risks, controls, events and action plans associated, among others, to Corporate Governance so that you can achieve an efficient risk management.
Diego Agudelo Rueda, director of the Finance and Banking Research Group at Universidad Eafit (Medellín), explains that the fall of Interbolsa has its origins in a highly risky business strategy that went wrong.
"The strategy was to give the stock of the textile company Fabricato a high marketability and raise it excessively in order to obtain more money for the same shares". At the beginning of November 2010 Fabricato was trading at $26, while on November 1, 2012, it was trading at $91.
We invite you to read: 5 steps for financial risk analysis
The firm used what is known as a "term mismatch", that is, it lent short-term funds to invest them in the long term. This practice must have control plans and financial backing to reduce risks, but Interbolsa had neither.
The entity also made use of a mechanism called "repo" operations, which delivers a share as collateral backing a loan of money for a certain term, generally no longer than three months. "Market agents, some of them aware of the strategy, began to avoid renewing the repos made on these shares, and to grant new funds to the commission agent, which ended up making the business unviable," says the expert.
The carelessness of the regulatory authorities is one of the lessons, because none of them investigated what was happening with Fabricato's shares, which had a disproportionate increase in a short time.
Before the collapse, Interbolsa had high credibility, it was an investment management company, rated AA+ and recognized in the stock market. However, the scandal was uncovered when the BBVA Bank denounced that it did not cancel a loan of 17,000 million pesos.
Among those affected are emblematic companies such as AFP Protección, Mansarovar Energy and Alianza Fiduciaria, which lost millions of pesos. To learn more about the risky business strategy used by the brokerage firm.