Guide to choosing the right risk management software for your business
written by Thomas Johnson, On March 31, 2023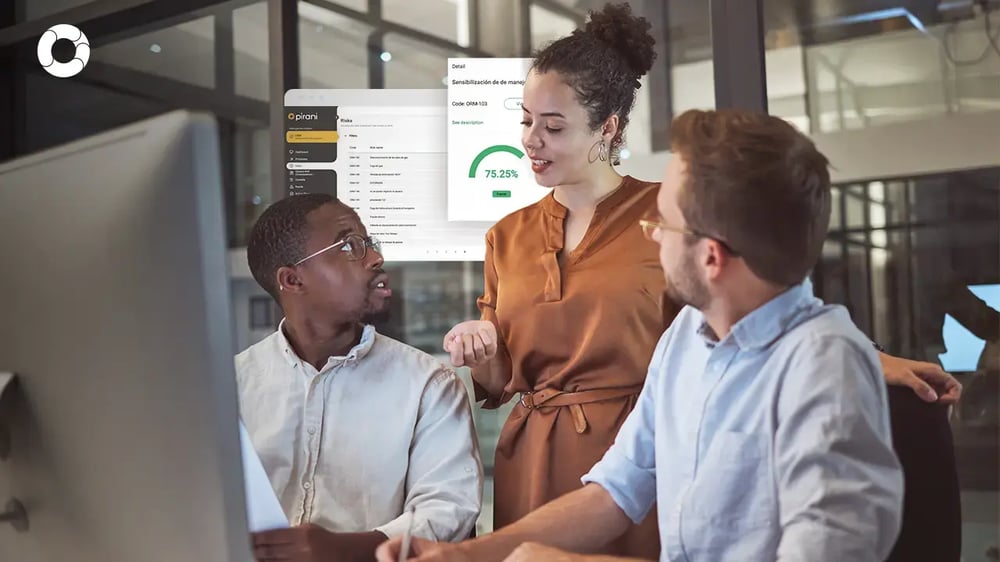 Nowadays, using risk management software is essential to improve the protection of a company. However, choosing the most suitable one within the digital market takes work since it must cover the business's most relevant and essential needs.
Although there is a wide variety of Risk Management Software with different functionalities and features, it is necessary to install one that can optimize and centralize the protection of the company. In this way, you can achieve multiple benefits, facilitate the achievement of objectives, and comply with labor regulations.
In this article, we will give you some tips on choosing risk management software that can provide solutions and add value to your processes.
Read on!
Tips for choosing risk management software
Assess your needs
Before looking for risk management software solutions, you should be clear about your company's needs. Applying this advice is very important since knowing your needs can help you define the capacity and functional scope of the system you wish to acquire.
Make a deep study of your needs, considering the problems and shortcomings of the company's different departments to present them to the supplier. On this basis, you can look for Management Software adapted to your company's particularities.
Pro tip: Consider your company's present and future needs to choose the most suitable system. For this reason, you should base yourself on this data so that the supplier can provide you with alternatives with an agile, flexible, and easy-to-use system.
Look for specific solutions
There is a lot of risk management software on the market, but some focus on specific industries such as healthcare, banking, or construction. Therefore, you should look for solutions perfectly adapted to your niche, as they can offer specialized features relevant to managing the risks your company faces.
Consider costs
Evaluate the options by considering the budget you have available to purchase Risk Management Software, including the costs of the equipment and experts you will need. Some systems require a significant investment but maybe your best option. Always remember that this is an investment for your business.
It is essential to establish a specific budget to consolidate the project. For this, you must keep in mind that investing in a minimum and low resource is not advisable, although it is not right to go into debt to acquire good software. In this case, achieving the perfect balance is the key.
Pro tip: When considering the price, you must consider other relevant factors, such as technical support or the software's capacity for improvement and updating. In the end, without these critical factors, implementing and using the Management Software will not be effective and efficient, which could cause economic losses.
Evaluate security and privacy
Risk management generally involves handling sensitive information, so choosing a secure software solution that effectively protects data privacy is essential. Ensure the risk management software you purchase has robust security measures, such as role-based access and data encryption.
Ask for references and try it out
Before purchasing risk management software, it's a good idea to ask for references and try it out yourself. Ask vendors for references from customers who have used the software solution and contact them to learn more about their experiences. Also, be sure to choose a vendor that offers a demo or trial period so you can confidently evaluate the software to buy.
Choosing the right risk management software can be difficult, but by following these tips, you can identify the solutions that best suit your company's needs. Remember that risk management is essential; choosing the right software can help you improve risk management efficiency and protect your company's assets.
Here are the features you should consider when choosing any risk management technology solution, regardless of cost, industry, or application.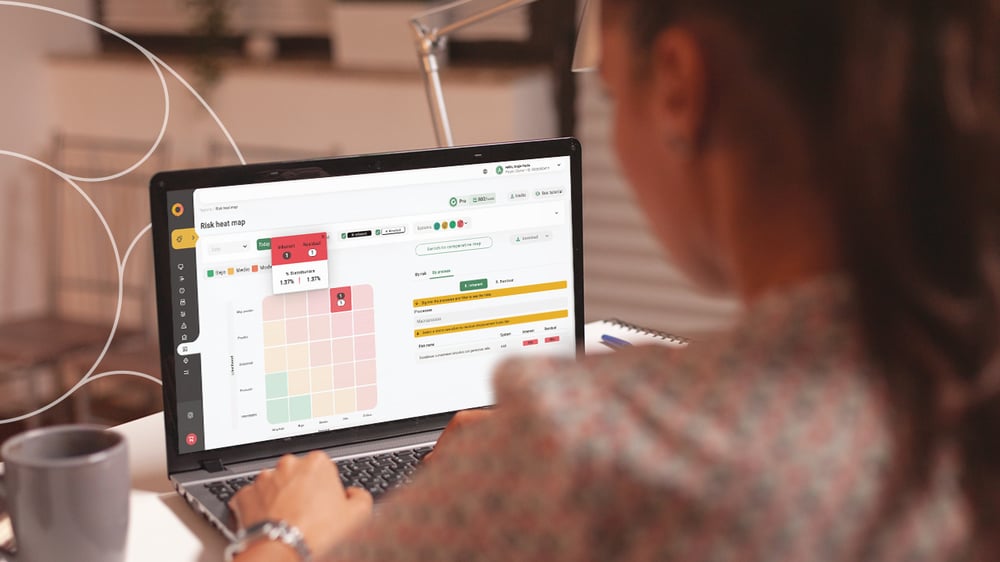 Features that risk management software must have
Easy to use.

The operation and design of the software must be practical, adaptable, easy to understand, simple, and straightforward. Because risk management software can save valuable time for the company due to its complexity, the effort, let alone the investment, would be useless.

Flexibility.

The basic version of the software should work for any company, regardless of its industry. In addition, the offering should include a customized version with specific features to meet the needs of the business.

Follow-up.

The risk management software, regardless of size, must be able to track all operational events and facilitate KPI analysis, whether through indicators, data repositories, intelligence reports, etc. In addition, it should help identify the causes, not just the "symptoms." You can even have a bonus if you have a customized alerting system to detect unexpected or unprecedented events and scenarios, ideally tailored to the realities and expectations of the business. As well as, any function that allows you to continue pending tasks, whether planned or random, would be a great advantage.

Visualization.

The software should facilitate the measurement, mapping, and reportability of your enterprise risk data through different formats, such as KPIs, graphical dashboards, dimension reports, event indicators, early warning systems, summaries or in-depth reports, scenario analyses, location intelligence, inventories, etc. The information must be easy to read and classify using specific criteria.

Digital data storage.

It is only used to have all that information if you have a place to store it. The system must provide a storage function for basic information in its final state. In addition, document control management and risk data curation would also be excellent value-adds. Now, if the system you chose does not provide specific underlying software or hardware with this function, it should at least facilitate export to external media or methods.

Action planning.

After identifying, reporting, and analyzing the risks, you need to plan your next risk management move. Software should help you set up risk-specific or customized programs, such as preventive, detective, or reactive controls associated with a KPI scorecard.




Productivity boost.

The software must have a function that enables information sharing. By being able to measure, report and transfer information, risk management software should help improve productivity and assist in achieving better results.
Get the protection your business needs
Risk management is crucial for any business, regardless of size or industry type. That's why choosing the right risk management software can make all the difference in protecting your business, so you need to select a solution that fits your needs and budget.
Try Pirani's software to work more efficiently and achieve your goals!