Countries on the FATF 2021 black and gray lists
written by Juan Pablo Calle, On December 01, 2022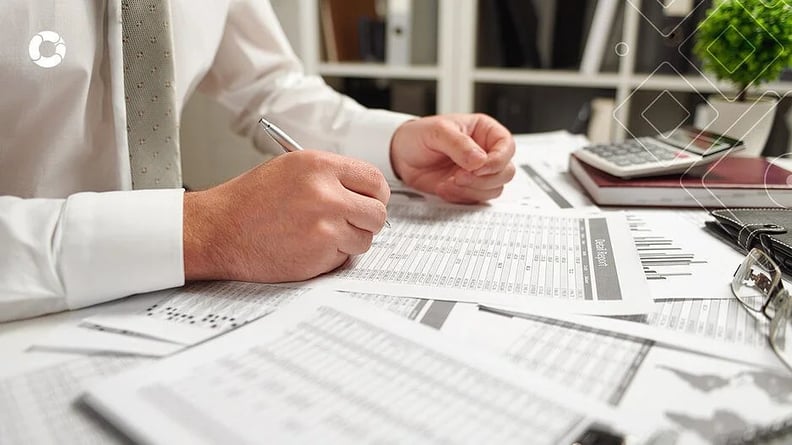 Three times a year, the Financial Action Task Force, FATF, presents two lists in which it includes those jurisdictions that have deficiencies in their systems for the prevention of money laundering, the financing of terrorism and the proliferation of weapons of mass destruction.
In this article we tell you which jurisdictions are identified as high risk, known as the black list, and which jurisdictions are under greater vigilance, the grey list. Both lists are publicly disclosed to the international community.
High-risk jurisdictions (countries), black list
According to FATF, these jurisdictions have significant strategic deficiencies in their systems for dealing with money laundering, terrorist financing and the proliferation of weapons of mass destruction.
For countries included in this high-risk list, FATF requests members and other jurisdictions to apply enhanced due diligence and implement measures to protect the financial system from LAFT risks.
Because of the Covid-19 pandemic, in February 2020 FATF stopped the review process for countries identified as high risk, as they are already subject to FATF countermeasures. The two countries included in this blacklist are:
1. Democratic People's Republic of Korea (North Korea)
FATF is concerned about the deficiencies in this Asian country's anti-money laundering and anti-terrorist financing system, in addition to the threats this represents for the international financial system, and therefore calls on the country to immediately address these deficiencies.
Additionally, it insists and requests all other jurisdictions to pay attention to commercial and transactional relations with North Korean companies and financial institutions, as well as to apply financial measures and sanctions to protect the financial sectors from these crimes.
2. Iran



While in June 2016, Iran committed to address weaknesses in its system against money laundering and terrorist financing, last year, in February 2020, FATF indicated that elements of the proposed action plan were still incomplete.
In fact, a few months earlier, in October 2019, the Group called on all jurisdictions to require, among others, enhanced supervision of Iran-based financial institutions and to have improved financial transaction reporting mechanisms.
FATF explains that until the country completes the action plan, it will remain on the list of high-risk jurisdictions.
Jurisdictions under increased surveillance, grey list
This list is comprised of those countries currently working with FATF to address strategic deficiencies in their anti-money laundering and counter-terrorist financing systems.
Being on this list means that there is a commitment on the part of the country to resolve the identified deficiencies within the agreed deadlines and, therefore, implies greater monitoring by the FATF.
And although the Group does not ask jurisdictions to have enhanced due diligence measures with the countries on this list, it does ask them to take into account the information presented on their risk analysis.
The countries that were reviewed by FATF since October 2020 (for progress) were: Albania, Botswana, Cambodia, Ghana, Mauritius, Myanmar (Burma), Nicaragua, Pakistan, Panama, Uganda and Zimbabwe. Meanwhile, due to the pandemic, Barbados and Jamaica requested to postpone the review.
Syria and Yemen are also on the list and, following the review, Burkina Faso, Cayman Islands, Morocco and Senegal were included in the Group's February 2021 communicated.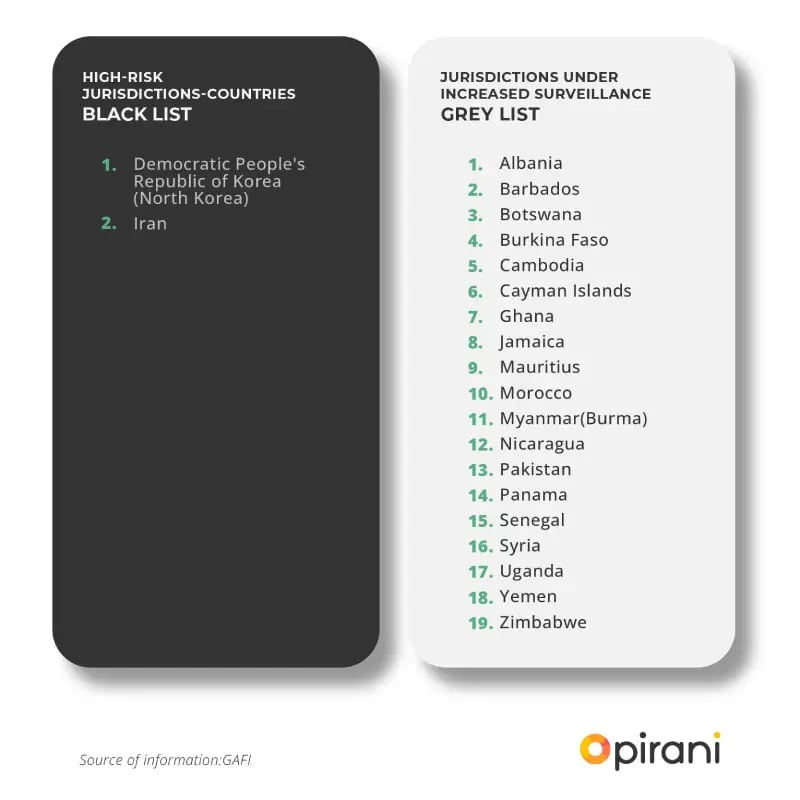 These countries, which have increased FATF surveillance, must continue to work on the implementation of their action plan to overcome the strategic deficiencies they have in their systems. For each of these countries, the Group indicates specific measures that must be included in order to complete the proposed action plan.
For example, Nicaragua, according to FATF, should:
Finalize the update of the risk assessment to have a better understanding of money laundering and terrorist financing risks.
Conduct effective risk-based supervision.
Take appropriate measures to prevent legal persons and arrangements from being misused.
For its part, Panama should:
Strengthen its understanding of the LAFT risk of legal persons and report findings to mitigate identified risks.


Continue to implement measures to identify money remitters without permits, as well as apply a risk-based approach to the supervision of the DNFBP sector and ensure effective sanctions against money laundering and terrorist financing.
Ensure verification of up-to-date beneficial ownership information by regulated entities and timely access by competent authorities through effective mechanisms to monitor the activities of offshore entities.
FATF encourages the 19 countries included in this gray list to continue with their action plan so that they can overcome the deficiencies found in their systems as soon as possible and thus demonstrate their full commitment to the prevention of money laundering and terrorist financing, crimes that affect the integrity of the financial system and in general of any organization.
Through a technological tool such as Pirani and its module for money laundering risk management, companies can also prevent and efficiently manage these crimes.
Why are these lists presented by FATF important?
These lists presented by the Financial Action Task Force, created in 1989 to ensure compliance with the prevention of money laundering and the financing of terrorism, are the result of the evaluations that the organization periodically carries out on compliance with the standards to prevent, detect and prosecute these crimes in the world.
Periodically carried out by the organization on compliance with the standards to prevent, detect and prosecute these crimes in the world.
Did you find this information about the lists periodically presented by FATF useful? Leave us your comments and tell us what other topics related to LAFT risks you would like to read and learn about.