Assess and monitor your risk systems
written by Natalia Molina, On March 08, 2023
We know that risks and controls vary over time, so it is necessary to monitor them periodically and keep track of these changes, in order to constantly update our risk management system. This monitoring can be carried out by means of assessments that allow us to qualify the risks and controls in order to comply with the control environment standards for risk monitoring.
This process can be a headache if you don't have a risk management tool, with Pirani you can now monitor your risks and controls effectively as the new assessments module allows you to monitor, oversee and review your risk management system.
These are the benefits and features you will find 📋

Multiple assessments
In this new module you will be able to generate different plans and multiple assessments according to what you need to monitor over time. In them you will be able to indicate the date on which they will be carried out, assign the people in charge and assessors, choose what to qualify between risks and controls.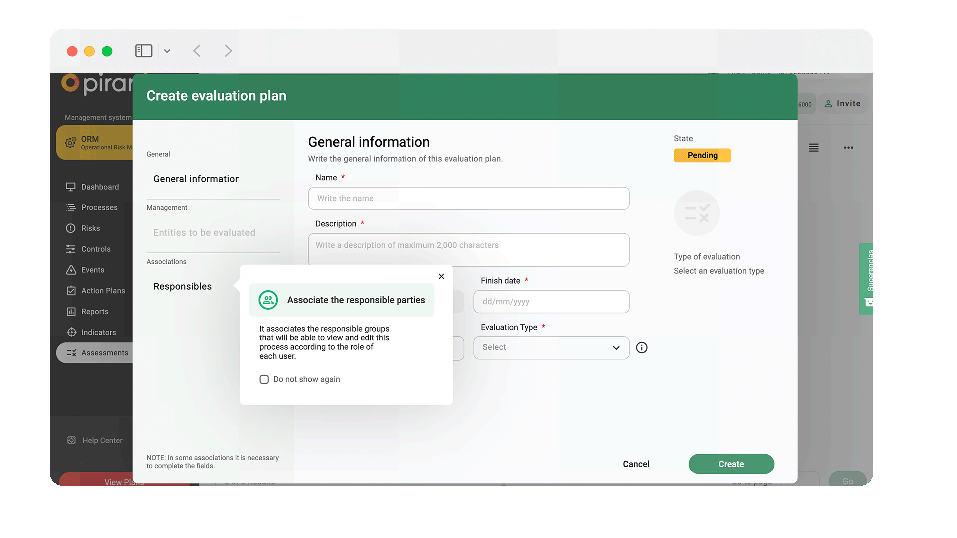 Wait...you don't use Pirani yet?

👀
Discover how simple it is to manage your risks and perform assessments with Pirani. Try our tool for 15 days FREE and tell me in the comments of the article what you think about assessments.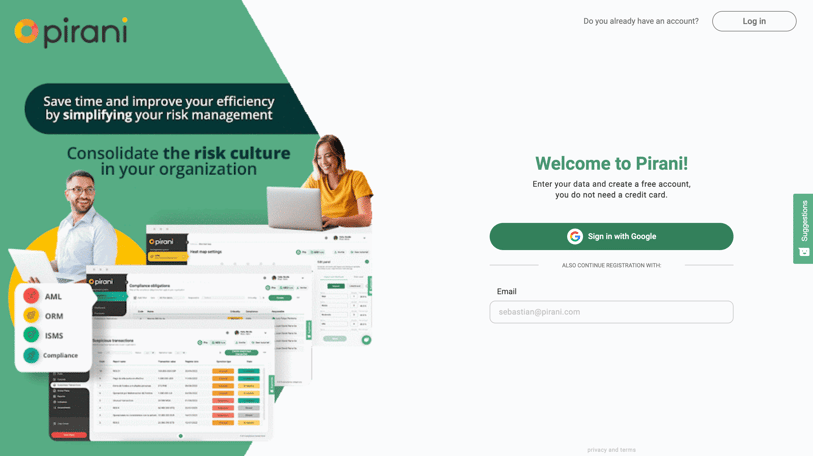 Expert judgment
Assessments in Pirani have the method of Expert judgment so that you can certify the qualifications justifying the answers, because of that it is recommended that these are performed by the risk control area. In addition, this method allows to generate interactivity between the assessor and the person responsible for the assessment to know if the risks and controls remain the same or if there was any change.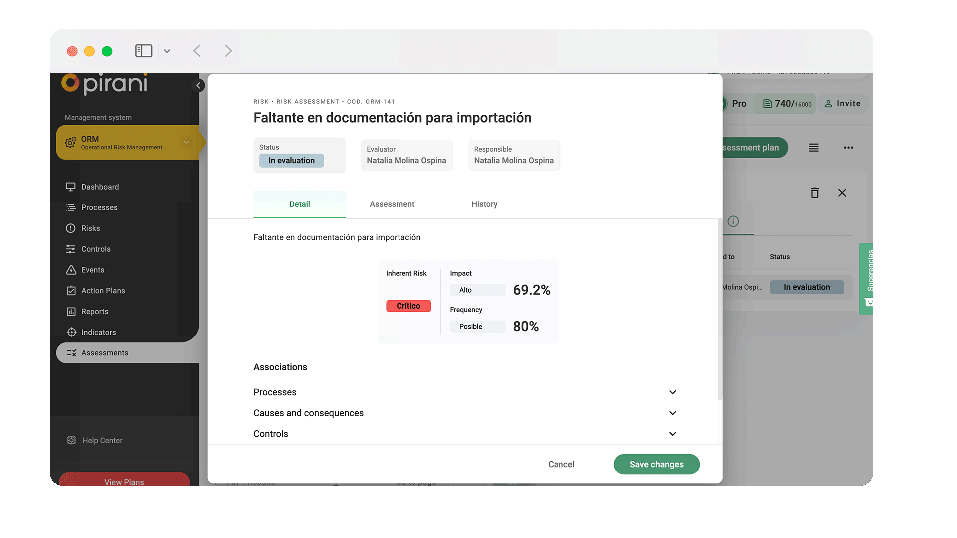 Risk Heat Map
In assessments you will be able to rate risks to give them continuous improvement and re-evaluate their inherent rating, as well as rate and update controls to continue their effectiveness over time and residual risk. These ratings can change over time and move the risks on the heat map.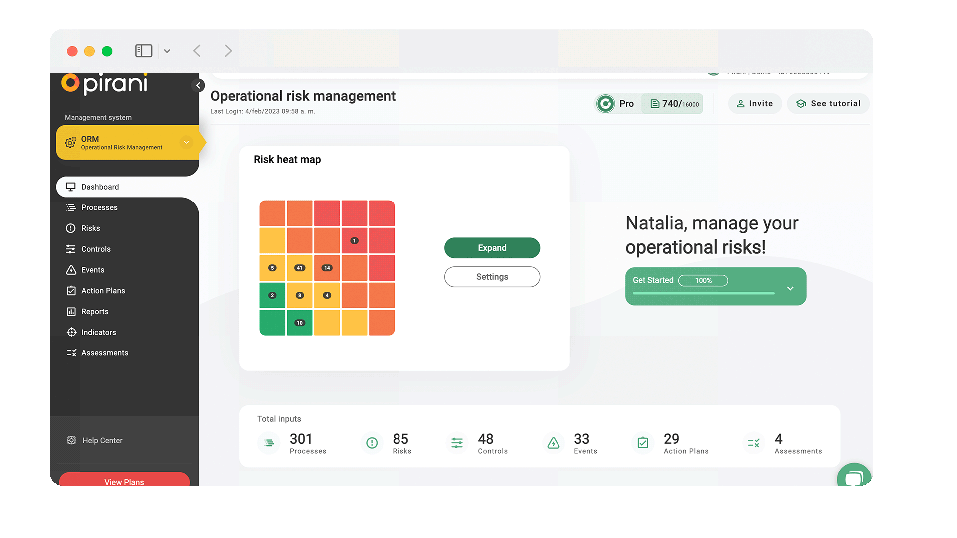 We created a detailed tutorial for you
👀
In this article I told you about the main features of our Assessments module, but if you want to know in more depth how to create your assessment plan I leave you this tutorial where I explain in detail everything related to this topic ;).
⚡ Remember that you can have this module from the Pro plan.