5 tools to identify risks in a company
written by Juan Pablo Calle, On September 19, 2022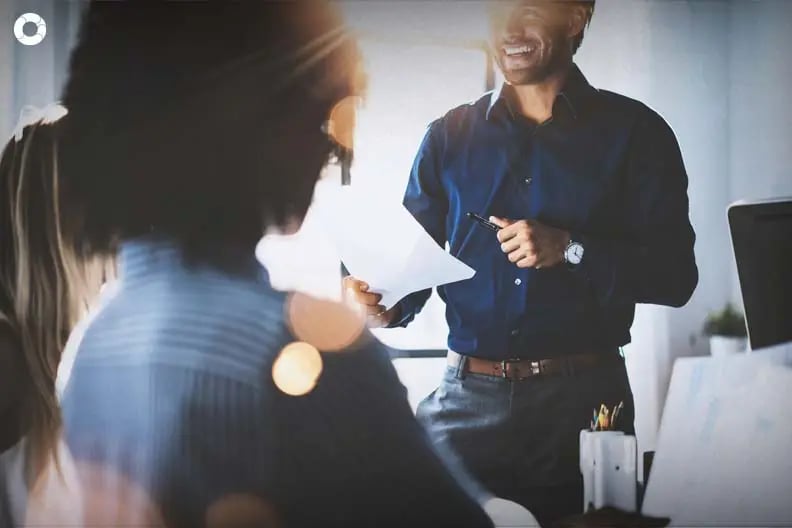 Risk identification is one of the most important stages of management. For this reason, it is essential to implement tools and methods to identify threats in time.
A manager has several resources to carry out this task, such as through a control matrix. However, the best alternative, in many cases, is going to be the combination of several of them. Here are 5 tools for identifying risks.
1. Risk analysis questionnaire
This is one of the most widely used risk identification methods. The questionnaire develops a series of questions whose objective is to determine the possibility of occurrence of some situations that could generate losses.
As expected, each company faces specific risks that are not formulated in standardized questionnaires. The questions inquire about situations that may pose a risk. Those that are answered in the affirmative establish the most representative risks.
That is why this list must be thoroughly revised and complemented with the specific needs of each project. It is recommended that the completed questionnaire be accompanied by an interview to establish objective results.
A limitation of this type of questionnaires is that they are mostly prepared by insurance companies, which biases the questions, focusing all their content on identifying the risks that may be insurable. Read: Assess your company's risk appetite
2. Checklist of insurance policies
This is a catalog of the different risks that can be covered by insurers. Like the questionnaire, this risk identification method also involves recognizing the risks that can be insured, excluding all others.
This does not detract from their validity, since a broad panorama of analysis is provided, but you must be careful not to incur in the inclusion of unlikely risks. It is also important to know whether there are other types of risks that are not described in the checklist and that should be included within the company or project risks.
3. Process flowchart
The graphs represent the steps to be followed in a process and show its operation in a sequence. Many companies already have these graphs or flowcharts, since they are an elemental part for the analysis of their processes and the characterization of their activities.
When preparing these diagrams, nomenclature standardized by organizations such as ISO and ANSI is used, which facilitates their understanding regardless of the process being described.
Diagrams are made up of geometric figures that have a general meaning (start, action, question, input and output).
As in all other cases, the identification of risks through flowcharts should be carried out by an interdisciplinary group that examines the process step by step and all relationships thereof. From this analysis comes a list of possible negative events that may occur, and their possible causes and consequences.
4. Analysis of financial statements and other company information
This identification tool is basically used in companies, although it could also be used to analyze the financial statements of similar projects within the organization or even of the sector to which it belongs.
In this type of analysis, the lessons learned are a valuable source of information for identifying problems, losses or risk situations that the project experienced due to risks that were not considered or that were not managed in a timely manner.
In order to conduct this analysis, a study of the company's financial indicators is used, as well as a comparative analysis of the balance sheet and income statement figures. In addition, the most representative figures for assets, liabilities, equity, income and expenses are analyzed.
5. Inspection
This tool is very important and essential when it comes to identifying risks. It is particularly applied in the manufacturing industries and in projects involving the construction industry or machine assembly.
The inspection allows the objective review of each of the points of the industry or the assembly. As a result, a more impartial identification of the risks is achieved, since it is the result of the visit to the facilities and physical contact with the members of the inspection team with the environment.
The size of the field inspection team depends on the type of industry and project. Visits are normally carried out by interdisciplinary groups (industrial technical staff, civil works, industrial safety, insurance company agents, etc.) guided by checklists, and each member of the team takes his/her own notes.
At the end of the visits, the team shares all its observations and, in an open and concerted discussion, they prepare a list of identified risks.